Have you ever given someone a watch as a present? Perhaps you chose a timepiece for a loved one, a family member, or your children.
Have you ever thought past the initial notion that it's a nice gift that will be received well and questioned what it means to different people to be given a diamond watch.
If you haven't, fear not, we've done the thinking for you, scoured the globe, and found some proverbs-style meanings that relate to offering a watch as a present:
A declaration that "we are together for every second of the day". He is bestowing his time to the woman. By seeing the diamond timepiece, the owner sees their significant other every day, every hour, every minute, and every second. This is what a man to give a woman a watch as a present mean for.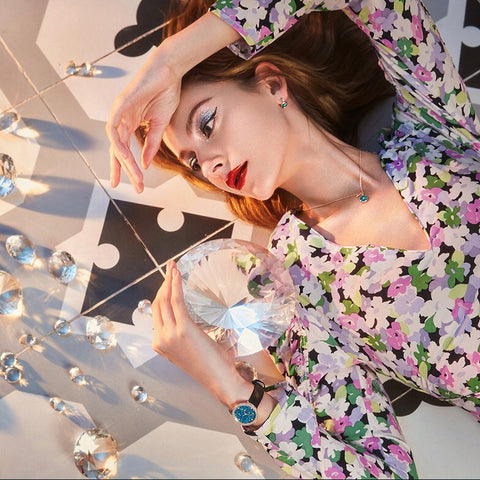 A woman is declaring that "my time is your time. Your time is my time". Whenever you are missing the other half, just remember that every minute and every second the other person is waiting for you. She is by your side. This is what a woman to give a man a watch as a present mean for.
Our time is a treasure and the diamond watch suggesting a long and precious friendship. I hope that the person I give this watch to is happy every day and I will always be by your side. This is what to give a diamond watch to a friend or best love mean for.
A watch represents the hope that the other one will cherish their time. The idea that people should seize the time to learn knowledge and become a success. This is what an adult to give a watch to a child mean for.
No matter what kind of relationship, giving a diamond watch as a gift always has good yearning and blessing.