"Diamonds are a girl's best friend. "
As we know, Diamonds are considered to be one of the earth's most impressive natural materials. Their lucid coloring, which provides stunning attributes have spectacular physical properties, and have highest solidity and thermal conductivity of any of the gem's bulk materials. For such reason, it is not only fashionable jewelry, but it also serves various emotional purposes, as well.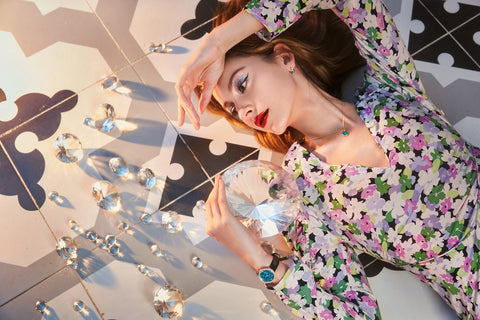 At rorolove, we offer genuine diamonds jewelry at a fraction of the price, our diamonds are grown and cut in strict process, both are traceable and committed to the highest standards. With expert craftsmen hand making and finishing each piece mixed in the jewelry to be delivered directly to customers, there's no middleman to increase the cost.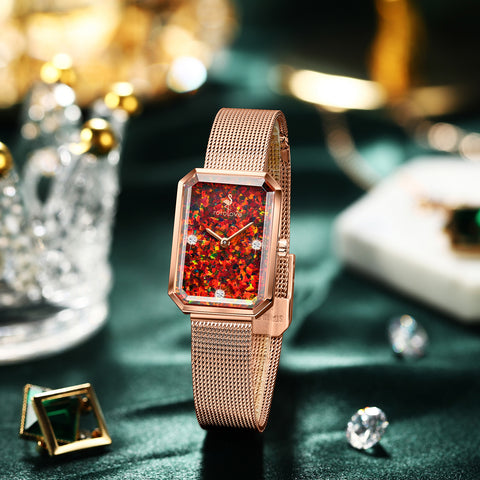 As watch & Jewelry collectors, Rorolove knew that the biggest barrier to owning a luxury diamond watch & jewelry was the price. Because of the history in diamond industry and long-standing relationships with designers and manufacturers, Rorolove understands the road from design to delivery makes many stops along the way from manufacturer to consumer and each stop adds significant cost, which make diamond jewelry much more expensive.
We have created a new model for diamond watch & Jewelry distribution, one that connects them and their customers directly and eliminates costly middle-men. This bold move allows them to offer their customers access to a luxury diamond watch & Jewelry at vastly reduced costs.
Women wear diamond jewelry to make themselves feel attractive
Good jewelry gives a woman confidence, whether to be noticed, or to go into a situation she finds intimidating.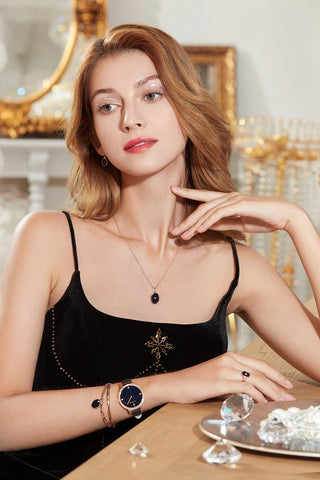 If you can manage to give a woman a piece of jewelry that has a powerful message of support, and of her value to you, and as a person, then that will be a great boost to her confidence, every time she wears it.
An adult woman usually wishes to be seen for herself, not as part of the herd. Unique jewelry, or jewelry worn in a unique way, like diamond watch, is something that can set her apart, be her trademark, and showcase her style.
Here at Rorolove Diamond Watch & Jewelry, we have a wide range of styles, from classic elegance to modern fashion design, so we hope there is something that will suit the style of most women – and failing that, you can create your own!