Diamonds are a girl's best friend, this natural gemstone made of one element, carbon, will have your breath taken away in the best way possible. Our diamonds are in a variety of colors but the most priceless of them are the colorless diamonds that we have made into an exquisite collection. Discover this Horological watch creation, that features one of our exquisite time-telling jewels for both men and women.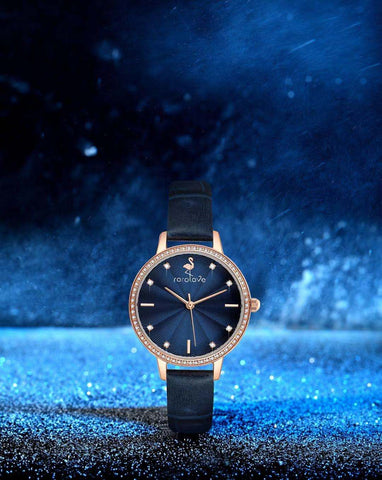 These naturally formed diamonds in our watches have inclusions and perfect irregularities on the surface that make them unique to the jeweler and helps them recognize their authenticity as compared to fake ones. The dark side of the clarity of the diamonds has great value on the watches hence the set price.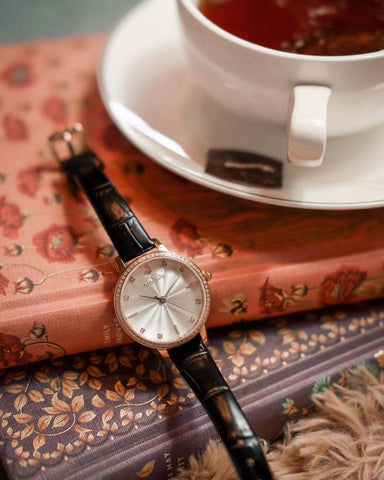 Characteristics of the watch
Diamond carats
This watch has been specially made with small-sized diamonds of 0.04 carats, the shape of the diamonds is round in shape with a Length/Width ratio of 1.
Movement
Our watch uses quartz movement type. The quartz movements are normally very accurate with minimal maintenance as it utilizes a battery as its primary source of power. The watch itself has very few movements hence battery life always will live long approximately 1 year for each new battery. The batteries themselves are very low cost hence easy replacement values. In a quartz movement, the movement causes the second hand to move in individual ticks.
Watch key features are:
Model: RL103009L
Carats: 0.04ct
Movement: quartz movement
Waterproof: 3ATM
Strap length:26cm
Gender: Both men and women
Surface diameter: (dial diameter) 27.7mm
Dial thickness: 7.2mm
Band Material: Leather, High-Class Italy Genuine Leather
Shape: round
Buckle type: Pin buckle
Color classification: 8 real diamonds dark blue, 8 real diamonds in black, 8 real diamonds in white, 8 real diamonds in pink, 8 real diamonds in light blue
Warranty: 2years
This watch has a total of 5 colors, which can meet your needs no matter what the occasion, go and choose your favorite color!