Are you watch-a-holic? In search of one that will offer decorative functions and at the same time help you manage your time? We have got you covered. Considering that wristwatch was originally made for women, it is reasonable that you get to understand everything associated with choosing one.
Whether intending to commemorate your significant other with a watch gift or looking for one— there is a variety— Don't you worry.
In as much as looks are the major aspect, there are so many other criteria's of getting a watch. You cannot just hop into a shop or go to your phone and just pick any. Below are the 5 steps you can use to ensure you get the right diamond watch.
1. How is the strap?
There is no compromise when it comes to checking the straps of the possibly soon-to-be watch. They have to be perfect. And by this, I mean cowhide perfect. Just anything to do with elegant leather straps. The 64 diamonds bezel 3 real diamonds dial ladies watch  is a great example of a well-strapped watch.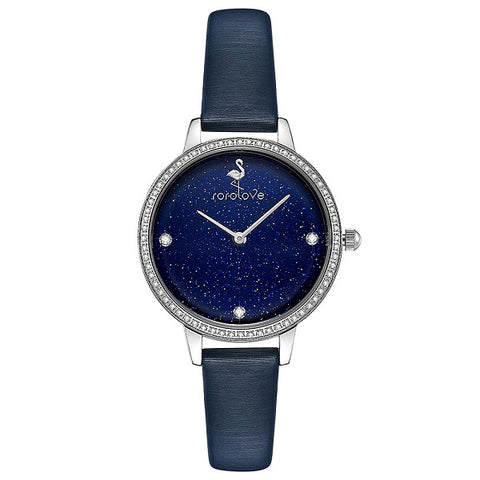 And of course, do not forget that there are several other types of straps i.e. interchangeable and Mesh strap. Consult with your seller— brings us to the reasons why we need to get a good industry with great clientele services.
2. Check the movement
We can all agree that when considering diamond watches to buy, movement is not in our minds. Well, this is one of the major aspects you should consider before purchasing the watch. A good example of great movement in a watch can be seen in the real diamonds watch. It has quartz movements that have a 2-year guarantee. This type of movement is not hard to manage and may only require a battery change after 2-3 years— depending on the manufacturer's instructions.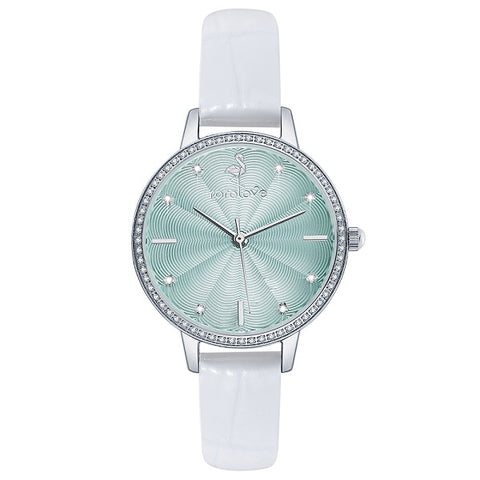 3. The Dial
What dial size perfect to fit a woman's outfit?
Dial size refers to the watch face size. It is highly recommended you settle for the 32mm. The diameter may change if you are too specific on your watch size i.e. for a smaller watch face a diameter between 26 mm to 30 mm will work. Diamonds mother of pearls dial ladies watch has a dial diameter of 31mm making it a perfect fit for most of your cloth designs.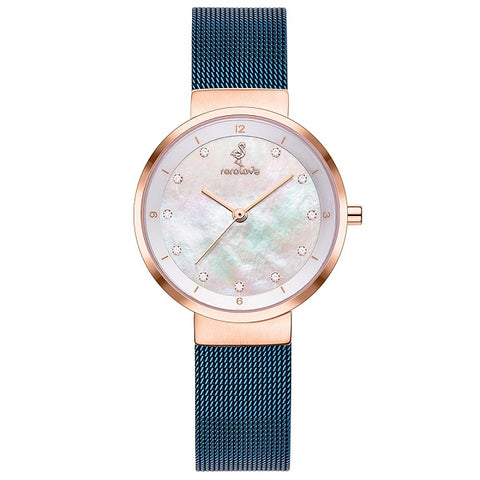 4. Does it match your or their skin tone?
We are all created differently and should learn how to appreciate it. There are two skin tones i.e. cool skin tone  and warm skin tone. If you are looking for a perfect match for a warm skin tone then Rorolove women's three diamonds opal gem watch in color rose gold should blend in perfectly. Whereas a cool skin tone would be perfectly accessorized with stainless steel, white gold case or silver.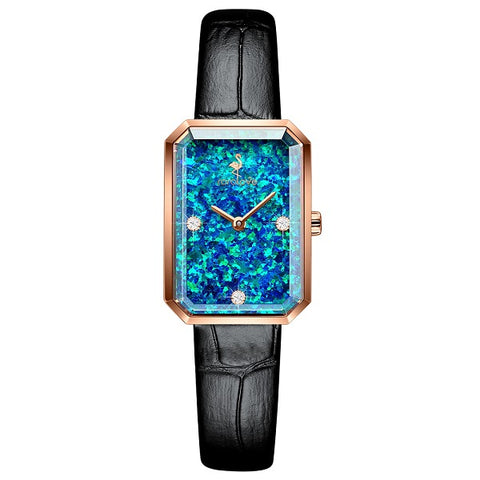 Lastly but not least...
5. The Gemstones part
Wearing classy can help improve your confidence. What if you wore classily and added a diamond watch? –must feel great, right? Find a watch with real gemstones, of course matching your skin tone, then head on to slaying as you should.
Conclusion
Looking good is a necessity for every woman. And so is accessorizing. I am sure after learning the above-mentioned factors relevant when choosing a watch, the hassle of choosing a watch has been lessened.
For high quality and classy watch, Rorolove has got you covered. With their excellent customer services and amazing reviews, it's a guarantee that they are the best in this specific niche.