Are you the kind of person who loves to wear a watch? If so, you must know by now that a wristwatch not only helps you keep track of time, but also allows you to look more stylish.
Wristwatches have been around for a very long time in our society. They were only worn by women before the 20th century, more for decoration than for anything as practical as punctuality. Ever since then, they became very popular among both women and men until nowadays that they are used as a symbol of style and sophistication.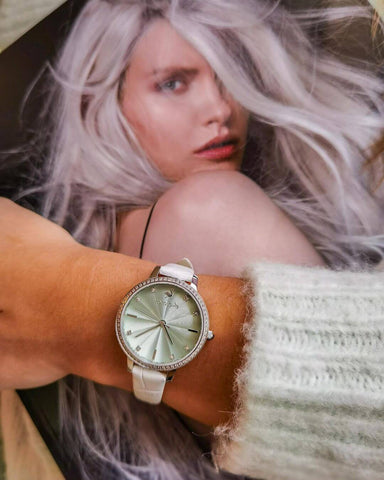 What's great about wearing a watch is that it not only enhances your outfit, but it also complements your style in many ways:
A Watch Allows You to Express Yourself
Wearing a watch allows you to express yourself in more ways than you might think. There are watches in different shapes and sizes with many strap options to complete your look. Some of them have cute embellishments like our RoroLove collection of watches with real diamonds on the dial, while some others are more classy. Whatever watch you decide to go for, will be a representation of yourself.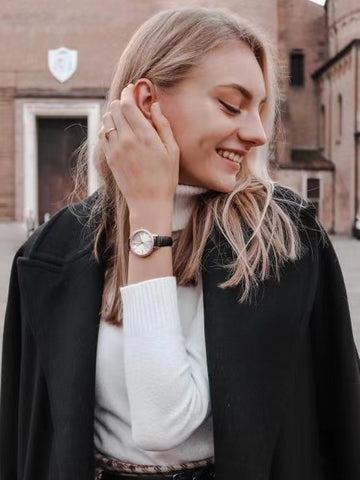 A Watch Can Significantly Enhance Your Appearance
Nowadays, the vast majority of women who love wearing watches, wear it as an accessory because this piece of jewelry allows them to enhance their style and appearance no matter where they go. For example, a cute dress doesn't look as good as with heels and a watch with shinny real diamonds on the opal. Watches may be small, but they make a huge difference when it comes to style.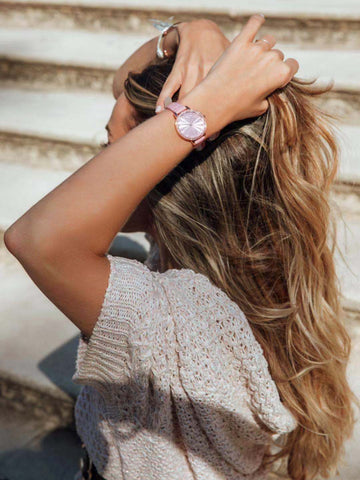 A Watch Is a Piece of Art
It's no secret that it takes a huge amount of time and effort to design and create a high-end timepiece. Some watches can take hundreds of hours to make, while some others even more because they need to be precise and reliable. In other words, a watch is a piece of art on which someone, depending on the type of watch you like to wear, has been working on for hours. By wearing a watch, you are literally carrying a unique piece of art with you that will make you stand out.