Winter is holiday season, and that means the holiday parties and get-togethers! You want to look your best when you're going out, but it can be hard when you are bundled up against the cold. Whether you're going to a fabulous New Year's Eve bash, an elegant office party, or a casual winter get together with friends, a timeless diamond watch will elevate your look and help you feel your best!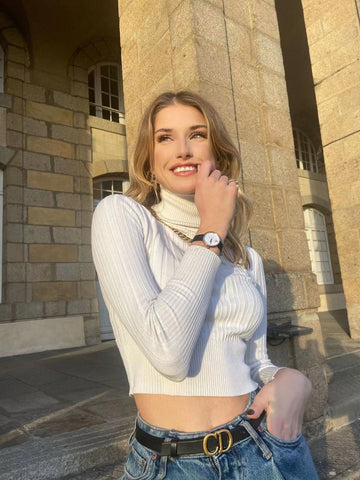 Step Up Your Style
Whether your style is cool-girl chic, laid-back boho, or anything in between, our diamond watches are the best way to elevate your look. The perfect accessory will set any outfit apart, and there is no accessory more perfect than a diamond watch.
Choose a classic white sweater with a fashion-forward bell sleeve and add a rose gold diamond watch, or step it up with one of our stunning mother-of-pearl options. You can even show off your style by gifting one to a friend or family member! We offer so many stylish options for accessorizing this winter, so you can't go wrong!
Express Your Personality
Winter is a great time to add personality to your look with accessories. Fashion is an expression and there is nothing more fun than finding a look that expresses who you are and shares that with the world. rorolove's diamond watches add fun, fashion, and style to any outfit!
A classic black leather look will show off your graceful personality, or a chunky gold choice can bring some edgy style to a cozy winter look. With dozens of styles and options to choose from, you are sure to find something unique to express yourself this winter.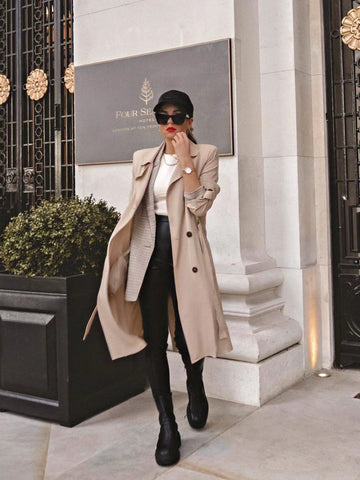 Mix Fashion with Function
Let's face it, winter means layers, and fishing for your phone underneath a bulky coat or sweater is the last thing you want to be doing as the temperature drops. A stylish watch on your wrist will solve your layered pocket problems, and look great while doing it.
No more need to fuss with layers, or worry about matching. A diamond watch goes with anything, and will make a functional as well as a fashionable addition to any winter outfit!
Let Your Self Confidence Shine
Adding a real diamond watch to your outfit will set you apart this holiday season and let your confidence shine! Let your accessories speak for you with the confidence to make bold choices and show off your inner beauty. We love the look of a casually rolled up sleeve to show off your choice with confidence!
Our diamond watches shine just as bright as you do! We love seeing you confidently create the world you want to see and show the world everything you can do. You know how incredible you are, so let that show with a stunning diamond accessory perfect for everyday wear.