At present, watches serve not only the functional purpose of telling time but also as a statement of your style and what you represent. Your watch can indicate whether you are fashionable, stylish, minimalist, refined, or ever be loved.
Unlike the rest of your wardrobe, the watch is something you will likely wear everyday. It will be accompanying you to the office, the party, and when you go out for the evening. It needs to fit your life, but also your style. With so many models to select from, a diamond watch in the hand will be exquisite for ladies.
 The Rorolove watch features diamonds with a fashionable design on the dial, every diamond from our rorolove collection is a lasting masterpiece, a perfect diamond.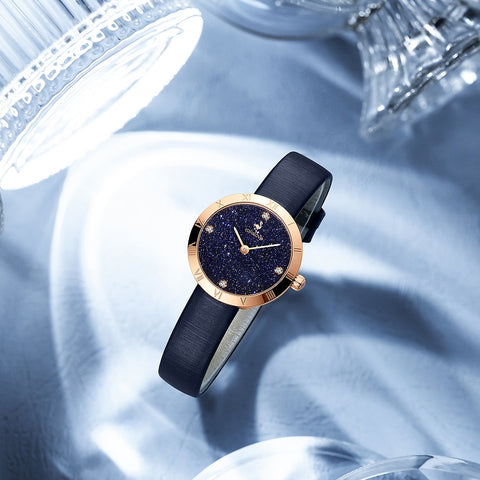 Diamond watches can be a perfect gift for ladies for the recognized values and emotion factor. When a girl opens the box, a diamond watch appears in front of her, she must be very happy. Featured with a Sapphire Crystal glass, Rorolove diamond watch oozes elegance and classic appeal while still being discreet, it would make an ideal gift for any girl as its style is timeless and suited to any young ladies.